Hey there! If this is your first time here, why not sign up for updates via email in the sidebar over on the left? 😉
Available for Kindle, Nook, and Desktop eReaders.

On May 1, 2012 I set a goal to publish an eBook.
I thought it would take 6 months. It took 14. On July 14, 2013, with the help of some amazing friends, I published Sound Design Live: Build Your Career As A Sound Engineer. I learned a lot about writing and publishing and plan to update it with new information annually.
In May 2013 I set a goal to climb to the peak of Mt. Whitney.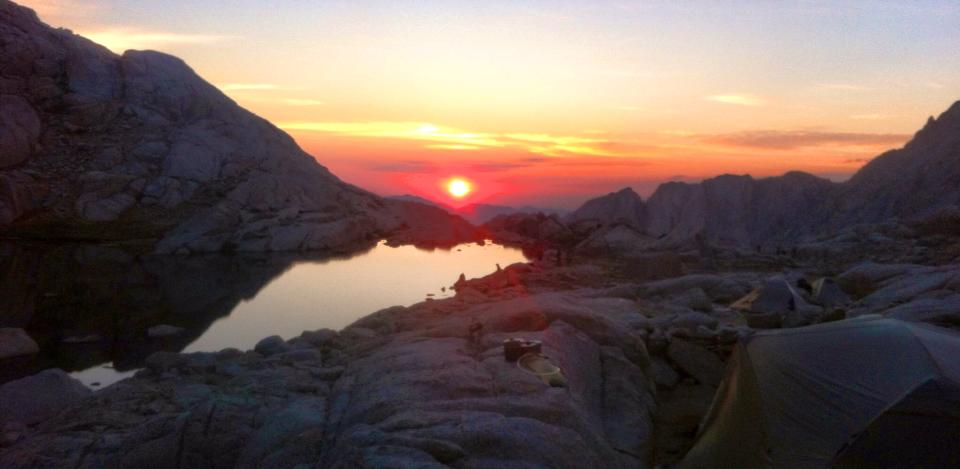 With the help of Daniel Scott and Elis Bradshaw I trained weekly, working my way up to the necessary distance while carrying a full pack. On July 18, 2013 I struggled under the high altitude to our camp site 6.5 miles up the trail. Unfortunately, the first day was so strenuous that I wasn't able to reach the peak with the rest of the team the following day. Still, for me, a success.
I thought it would feel amazing to publish a book, but it feels…pretty good. I thought it would feel amazing to climb Mt. Whitney, but it feels…pretty good. I also thought it would feel amazing to speak Portuguese, but it felt…pretty good. I better damn well speak Portuguese after living there for 18 months! It just made sense, you know? It's not like, poof, here's a book. It took a lot more work than I expected.
The power I got out of the process of setting and completing these two big goals was momentum. Now that I've published an eBook, I'm sure I can release another record or do anything else in the area of online publishing for myself and others. Now that I've climbed Mt. Whitney (12,000ft of it), I can find other hikes that I know I'll enjoy and other land masses that need to be dominated.
I don't have specifics on my next goals, yet, but one will involve a venture into online publishing and content strategy for hire, and another will involve rocking out with my cock out (aka music). Get your cameras ready.