Hey there! If this is your first time here, why not sign up for updates via email in the sidebar over on the left? 😉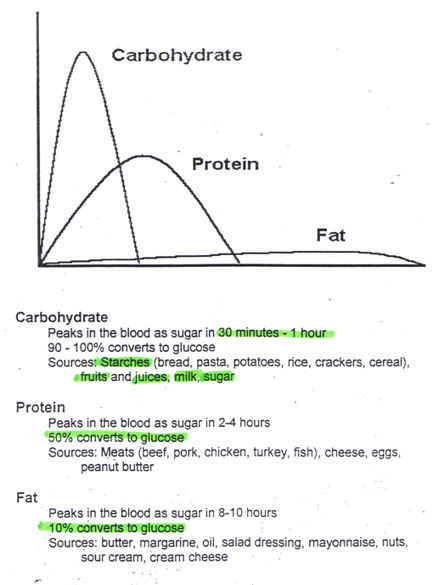 I get hungry a lot. Even more when I am on a job where breaks and food source are unknown. In my attempt to eliminate the fears I still have associated with working in the live event industry I have asked for help.
My friend Maja is math teacher by day and a chef by night. After a short conversation about my eating habits she gave me some tips and recipes that I am guessing will apply to many of my collegues.
I eat too many carbohydrates and not enough protein. Carbohydrates are burned away quickly while protein provides a more sustaining fuel. Just being conscious of this has gone far to helping me on the job.
In The Field
I traveled to Napa recently to work on a wedding over the course of two days. As usual there was no information on food sources or time for breaks. Normally I would get hungry in the late morning and then suffer into the later afternoon until I could get a break to search out sustenance, but this time I had sandwiches!
SANDWICH
Carbohydrates: Bread
Protein: Meats (turkey, ham), Cheese (gouda), Hummus
Vitamins: Avocado, Tomato
I had a couple of big sandwiches like this and a couple of almond butter and jelly and I was set for the day. Now you might be asking, "Why are you impressed by sandwiches?" Well, it's not the sandwiches that impressed me, but the foresight to make them with good things and bring them with me. It hurt to watch other people on the job suffer for lack of planning, but I'm finally glad that after 10 years I have learned that the client is not worried about my well-being. His focus is always the work. I have to take care of myself.
It's also important to point out that I didn't eat anything but sandwiches, fruit, and water. No sodas, candy, or caffeine (minus morning joe). I think you could work those in without too much ill affect, but a lot of times I don't know if I'll be working for another 2 hours or 10 hours so I need to preserve every last drop of energy.
Another great example of a similar experience was a reggae festival I mixed recently. I was the only sound engineer contracted to mix 12 bands so I ended up trapped at FOH for 19 hours! As long as that is, I was able to stay fairly comfortable with my bag of sandwiches and fruit until the last two hours or so. A man can only take so much reggae.
By now, as you can imagine, sandwiches have gotten boring so Maja gave me another recipe, this time for something that feels more like a meal.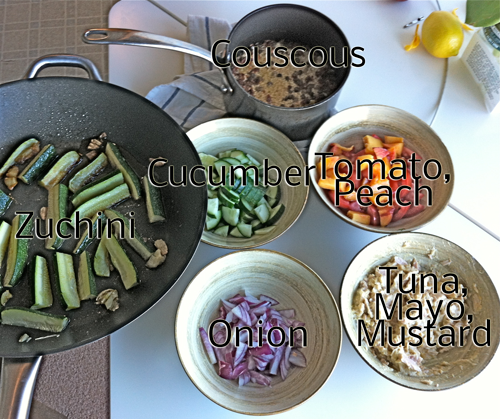 COUSCOUS MEDLEY
Carbohydrates: Couscous
Protein: Meat/Cheese (tuna)
Vitamins: Crunchy (vegetables), Soft (fruit)
Dressing: Olive Oil, Lemon Juice
To prepare: Make Couscous, chop vegetables and fruit, mix everything
Cost: About $10
Value: About 3 meals
As you can see the recipe is simple and flexible. Grab whatever you like at the store and edit to taste. I plan to update this post regularly so let me know good combinations that you come up with.
What are the best foods you've found to stay happy on the job?