Hey there! If this is your first time here, why not sign up for updates via email in the sidebar over on the left? 😉
**UPDATE: This goal has been completed! Read about it here.**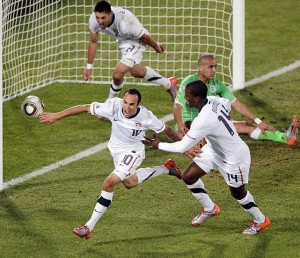 I have a really hard time setting goals. This has to do with my fear of commitment as I spoke about briefly in my last post, or at least that is my self-analysis. I have a really hard time following through when I am not 100% clear about my motivation. If the work is hard and I start asking myself why I'm doing it, boy do I get pissed.
In an effort to break this habit and increase my goal-setting abilities I am joining Steve Pavlina in his free Passive Income Series. Normally I wouldn't share this publicly because for most people money equals hard work and passive income just makes us think of scams and spam. In spite of this taboo, it's important for me that I share this goal with you in hope of positive support and encouragement. This project is the training wheels for the bicycle that I will ride to even bigger goals.
GOAL: I am now successfully creating a new eBook by July 1, 2013 that generates at least $250 per month on average and endures for a minimum of 5 years, and I'm doing this in an easy focused manner that delivers valuable creative content for many others around the world.

I believe I can do this because I am not starting from scratch. I have been working on building an audience since my first rock band in high school and I already have some ideas for generating the stream. This stream will earn about $10,000 over the next 5 years, but more specifically, it's the right amount to pay my utilities every month.
It would be great if you would like to join me in this series. While Pavlina is a good coach, he has far too many readers to work with them all individually. So if you are going to do it, email me or comment in below and we can share our experiences. Expect to succeed.
Steve Pavlina's Passive Income Series:
to be continued…
*These you can probably skip.
MY UPDATES FROM FOLLOWING THE PASSIVE INCOME SERIES
Put Your Goal in Your Face: I printed this and posted in near my computer and on my table – I am now successfully creating a new stream of passive income by November 1, 2012, that generates at least $180 per month on average and endures for a minimum of 5 years, and I'm doing this in an easy focused manner that delivers creative content for many others around the world.
Create Consequences for Failure: If I fail to complete this goal I will sell my desktop computer.
Involve Others: I am blogging about my progress on this site and have posted it on my FB timeline. Still hoping to find an accountability partner.
Stop Being So Selfish With Your Value: Society doesn't care how hard you work. It doesn't care how creative you are. It only cares about the value you're actually getting into people's hands. That's what you get paid for — for value delivery — not for your ideas, or your long work days, or your intrinsic value as a human being.
What value do you deliver to your friends and family? I caring, fun, challenging, and supportive.
What other forms of value could you provide if you made an effort? Creative solutions to live event production challenges. Digital media production and distribution support. Entertainment (music, theatre, comedy). Education (audio tech, language, travel).
Passive Income As An Escape: "Overall, would you say that you like the way you're currently living and wish to expand it further? If so, then you're a good candidate for passive income. If not, then you need to stop and fix your form first." This quote means a lot to me, because sometimes I like my day job, but sometimes I hate it, so I really need to work on eliminating the work I dislike and finding more of the work I enjoy.
Action Plan
Transcribe all interviews.
Make selections from three transcripts per week and add them to the master document. This step is just to get all of the content together.
Edit dialogue and add introductions to each chapter. (Can I add links and media?)
Send first draft out for feedback.
Send second draft to interviewees for changes and approval.
Have someone more aesthetically minded do the layout and cover.
Once the eBook is complete, I'll create a sales page for them, add links through my website, and announce them on my blog, and Twitter, Google+, and FaceBook pages.